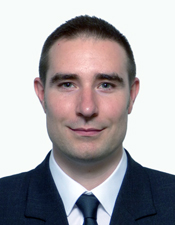 endregyorgy.toth@uqat.ca
I'm a population geneticist focusing on issues surrounding phylogeography, biogeography and adaptive capacity of natural deciduous and coniferous tree populations.
I employ various tools of bioinformatics in addition to molecular genetics and biotechnology to identify evolutionary processes and their effects on population persistence. My research program often draws upon alpine and boreal forest tree species to illustrate past and present processes.

Currently, at UQAT I deepen my knowledge by evaluating Pinus cembra and Populus tremuloides populations from their distribution range periphery.
Formation académique
PhD studies in Population genetics/Molecular biology (Agricultural sciences) at SzIU, Hungary
BSc and MSc studies in Horticultural engineering at SzIU, Hungary
Projet de recherche : Genetic diversity of forest trees (Diversité génétique des arbres)