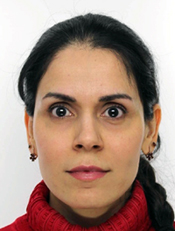 kobra.maleki@uqat.ca
I began my academic career by learning how to model in the context of forestry science. Due to this I conducted my PhD work in forest ecology and statistics and modelled their dynamics and structure. Throughout my doctoral studies and my work afterwards I analysed and modelled various aspects of tree and forest stands, thus deepening my knowledge in R and in statistical analysis. I also continued my work learning about forest simulators.
As a postdoctoral fellow at UQAT, through working with SORTIE-ND and studying the successional dynamics, I aim to apply my previous knowledges, in boreal forests and mixed stands, and extend my expertise in forest ecology, statistics and modelling.
Formation académique
Bachelor studies in Forestry, Guilan University, Iran
Master studies in Forestry, Tarbiat Modares University, Iran
Ph.D. studies in forestry, University of Life Sciences, Estonia
Projet de recherche : Modelling successional dynamics in the boreal mixedwoods.